Your Team Page would show all your team members and their total miles but what if you would like to see all their activities as well on a single page without having to go to their profiles.
Yes, You can!! Here's my Team for example.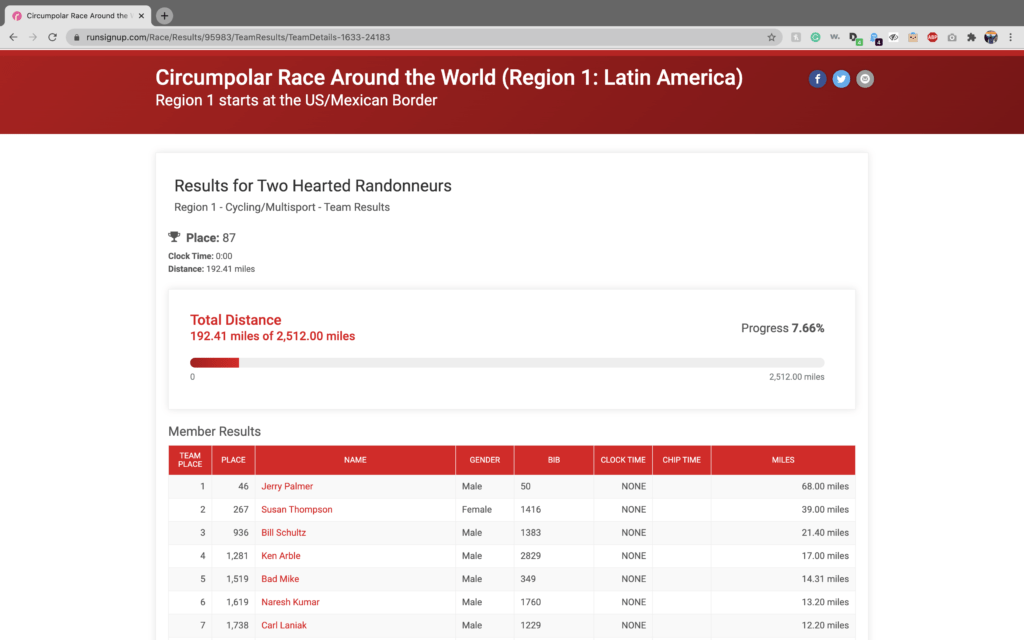 Now Navigate to your Individual profile where you will see your activities
In the 'Search by name or bib number" field, enter your Team member's name or BIB and hit the search button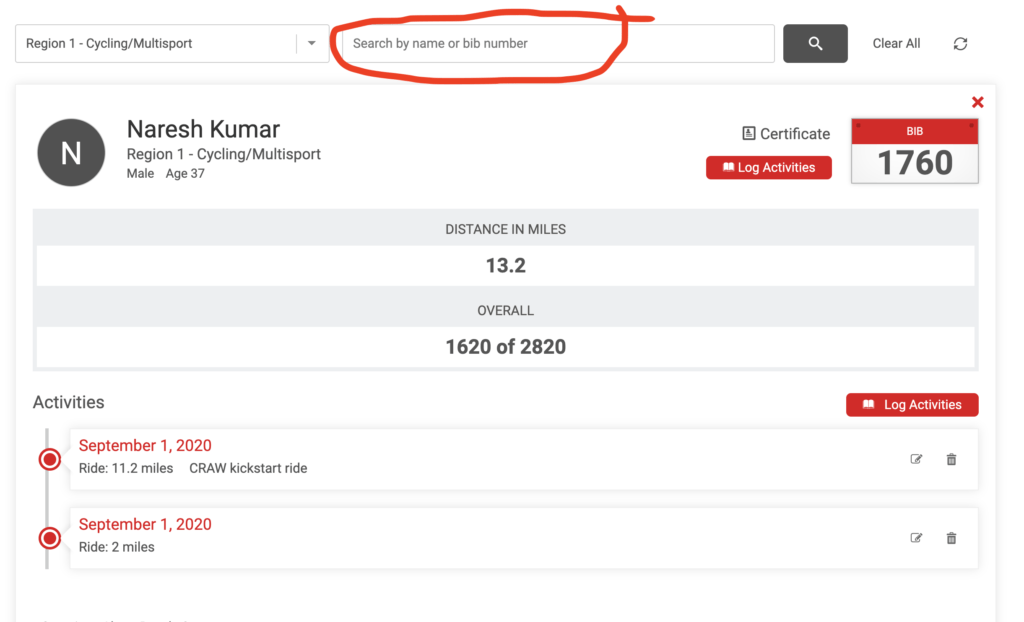 They get addded to the list.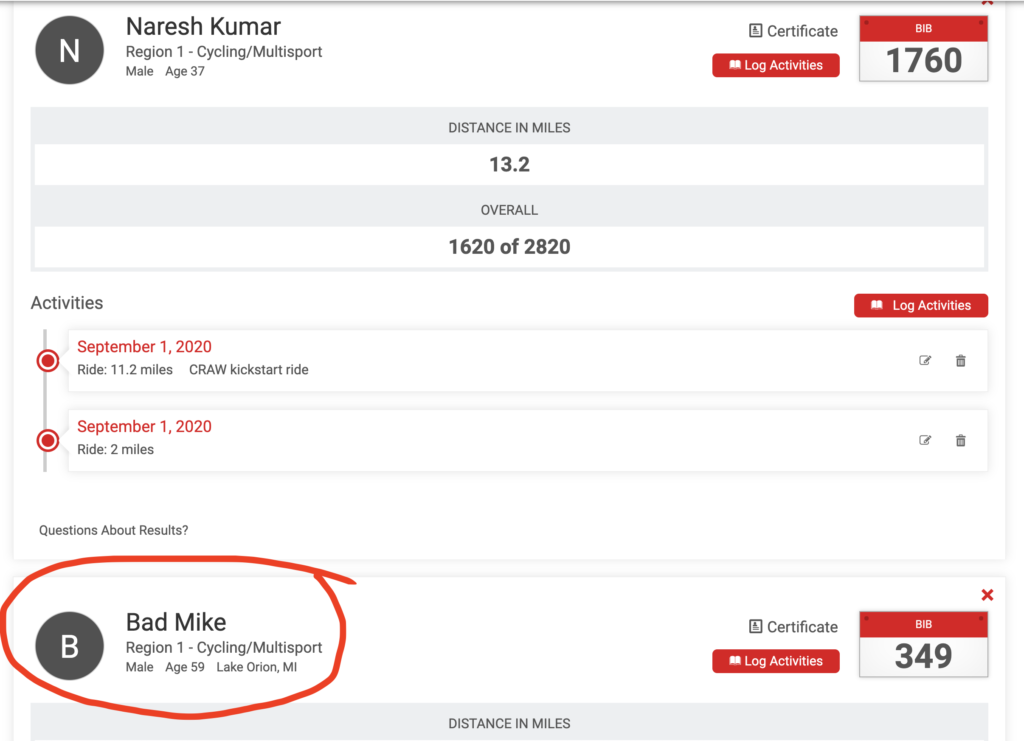 If you scroll to their profile, you can see their activities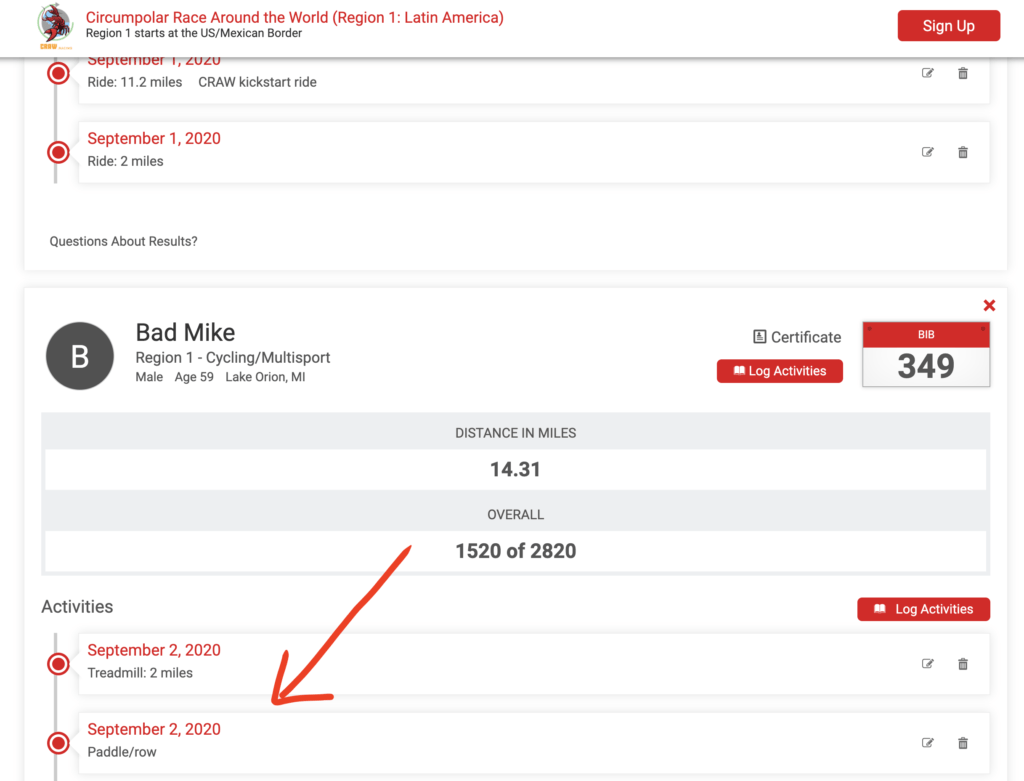 If your Team member's name is a common name, you will be shown a list. Pick the correct name and hit Track which will add them to the list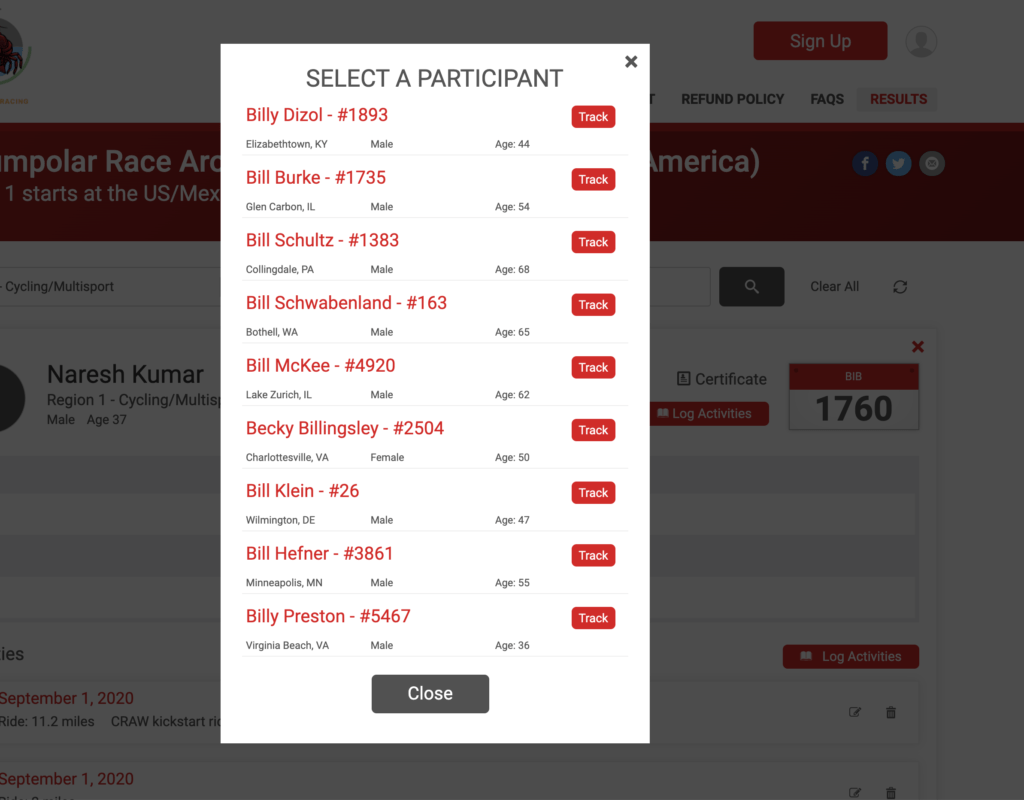 Repeat the above steps until you add them all.
Please bookmark the URL
Next time, launch the bookmark link to see all your Team member activities in one single page.
That's it. This would be a great tool for Team Captain's to keep a track of their team.
We are in the process of creating and sending the custom URL to all Team Captains once we have all the Teams finalized. Meanwhile, you can follow the above instructions to create your own URL. If you have any questions, please drop a note <naresh@craw.racing>.
Happy adventures!!