As you get close to completing Region 1, you and your team can signup for Region 2 by following the instructions below.
Sign-in to your Run Signup Account and choose "Sign Up".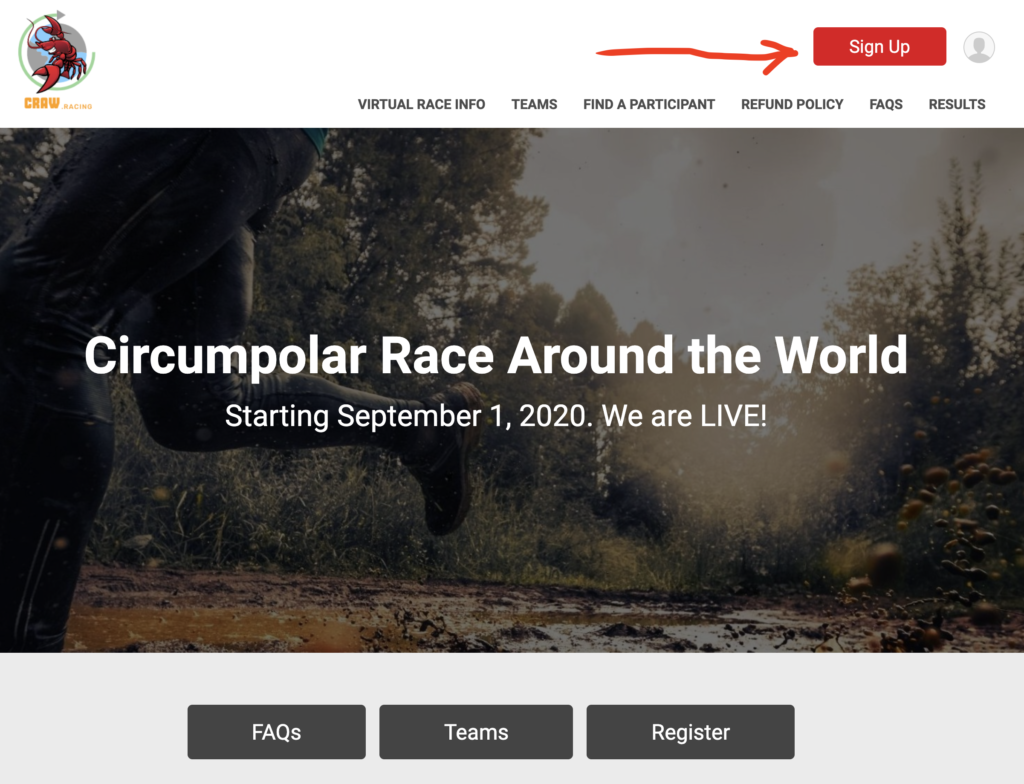 Please choose your name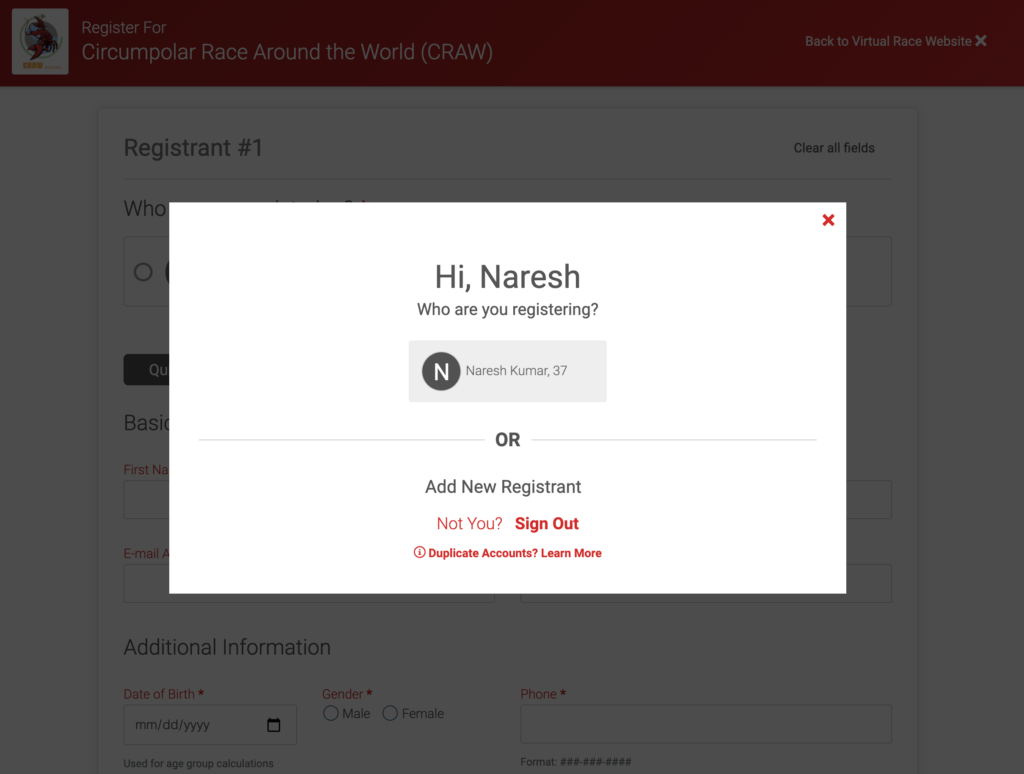 Scroll down to pick the corresponding event for Region 2
Eg. I was a part of mutlisport team in Region 1 so I chose Region 2 multisport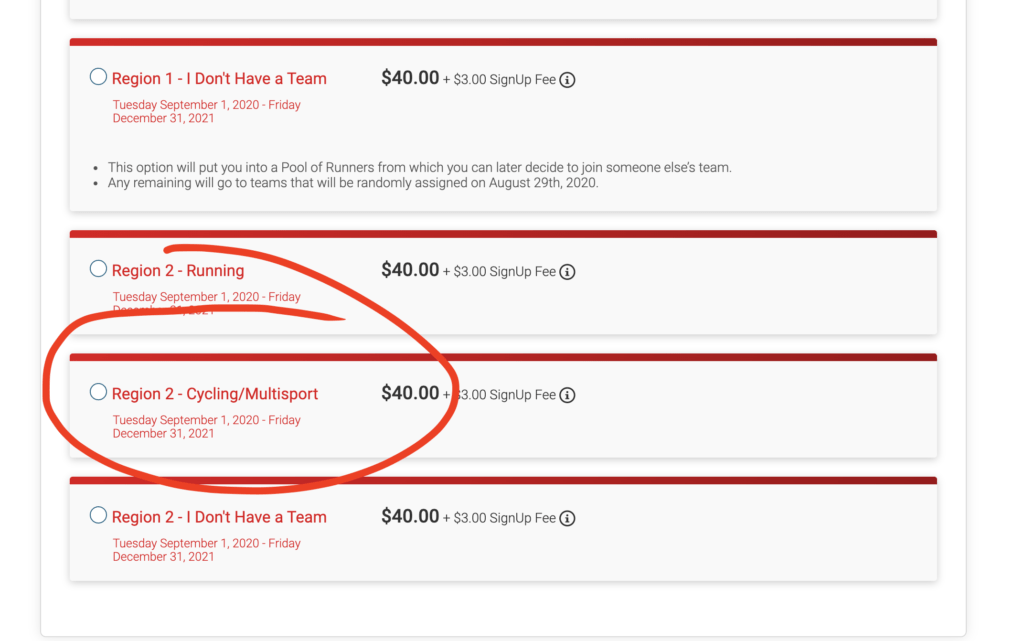 Pick your team and click Continue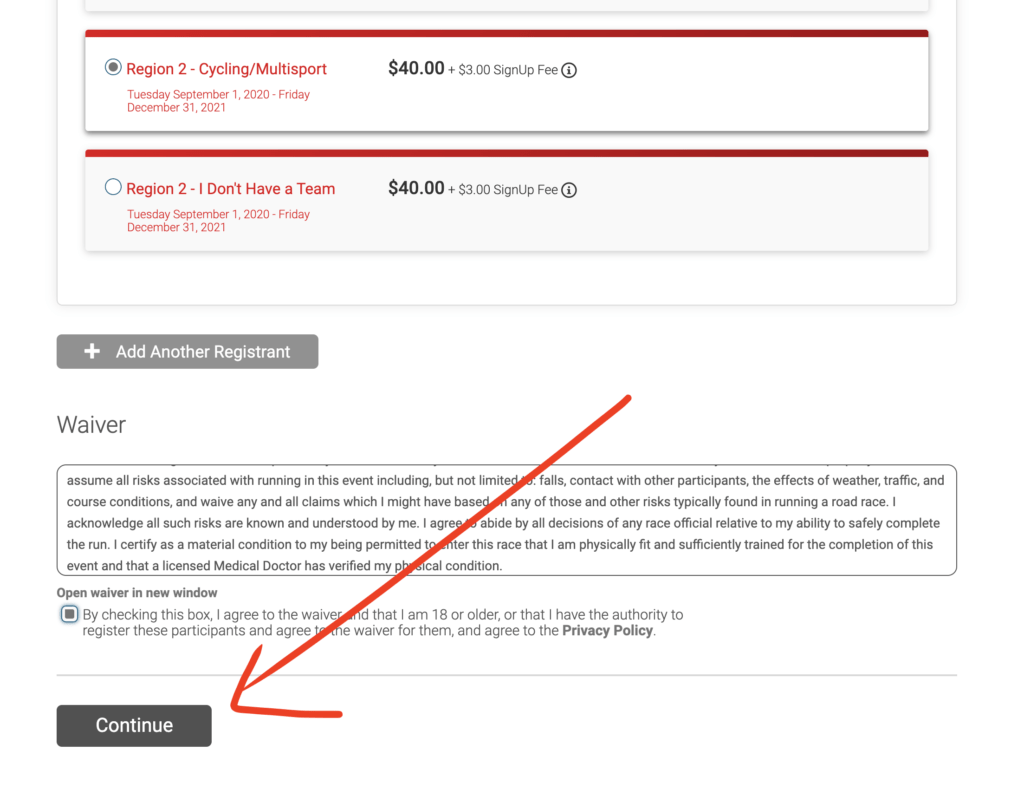 Choose "Join an Exisitng Team".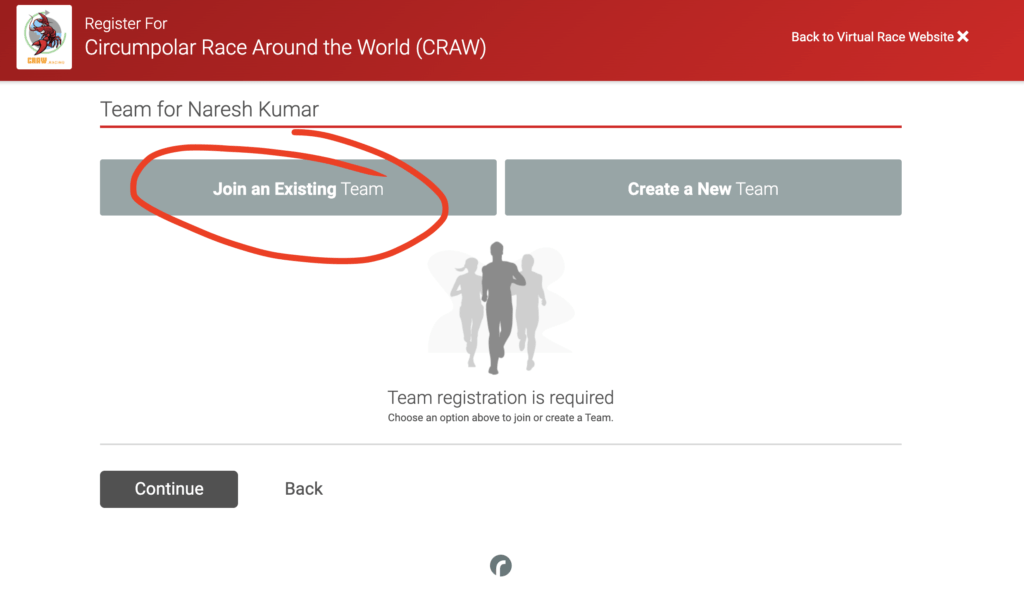 You can pick your team name from the dropdown menu. Please be careful and choose your Team name correctly.
(All team names have been copied over from Region 1 to make it easy for you)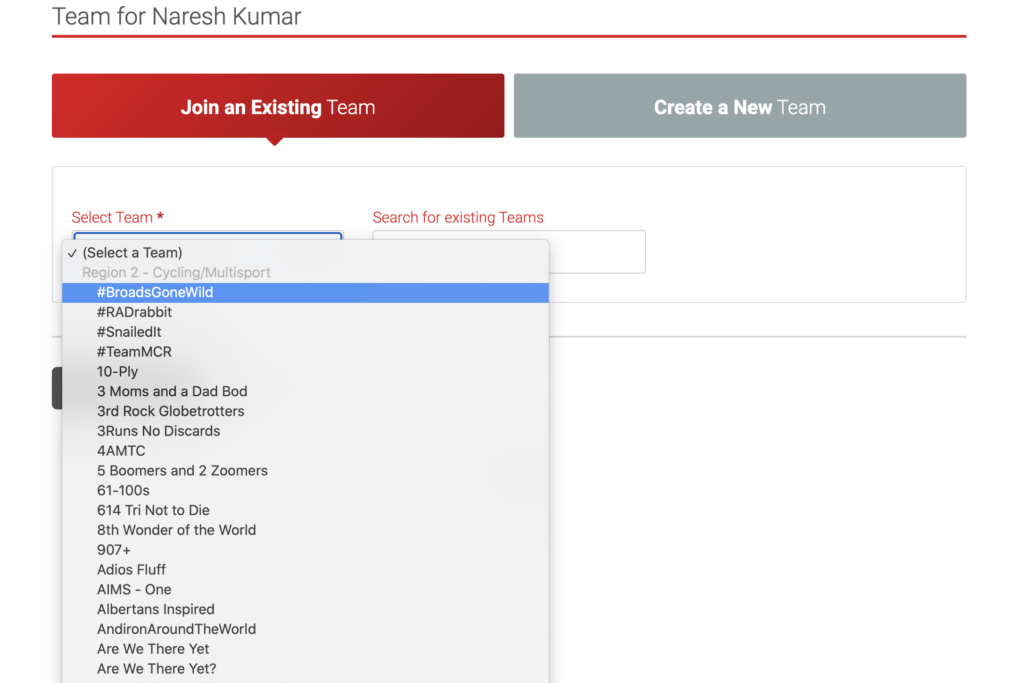 You can also search by your team name to avoid scrolling down the dropdown list.
Choose your Team name and Continue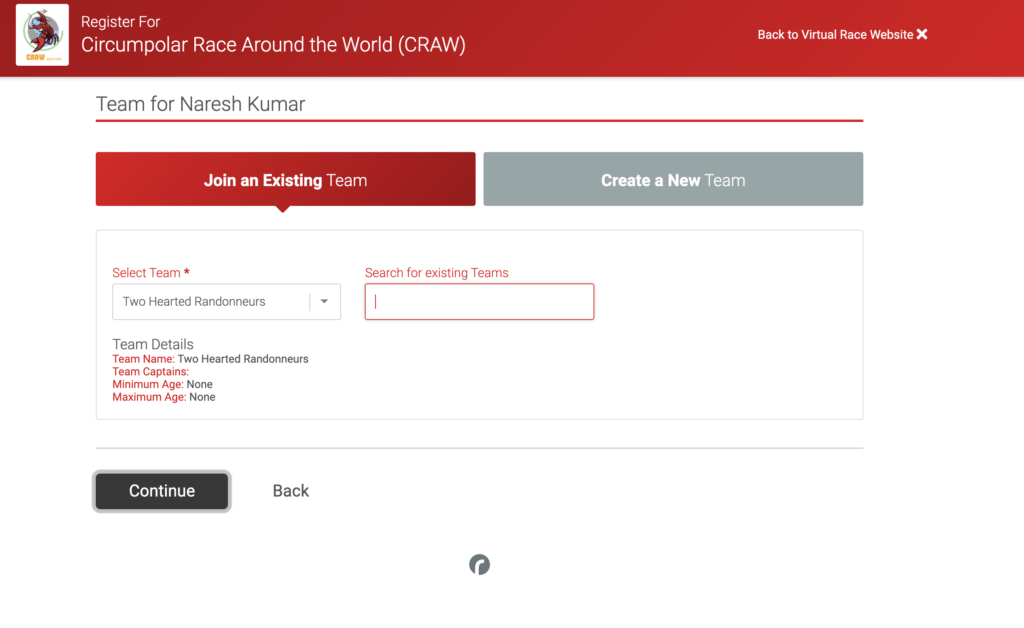 Please enter your BIB from Region 1 (Check your results page or registration/profile page from Region 1 for your BIB)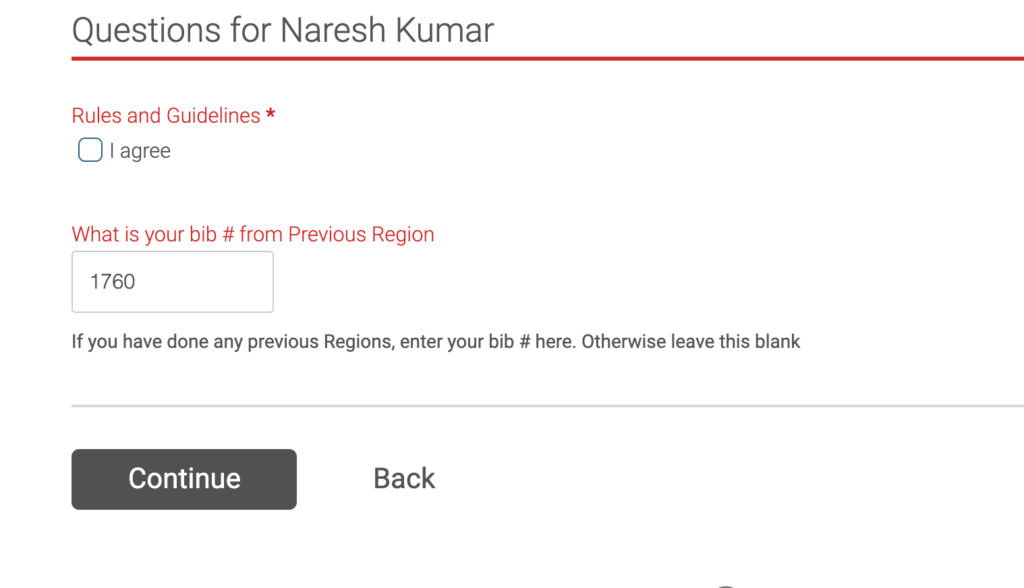 Choose your email preference and time zone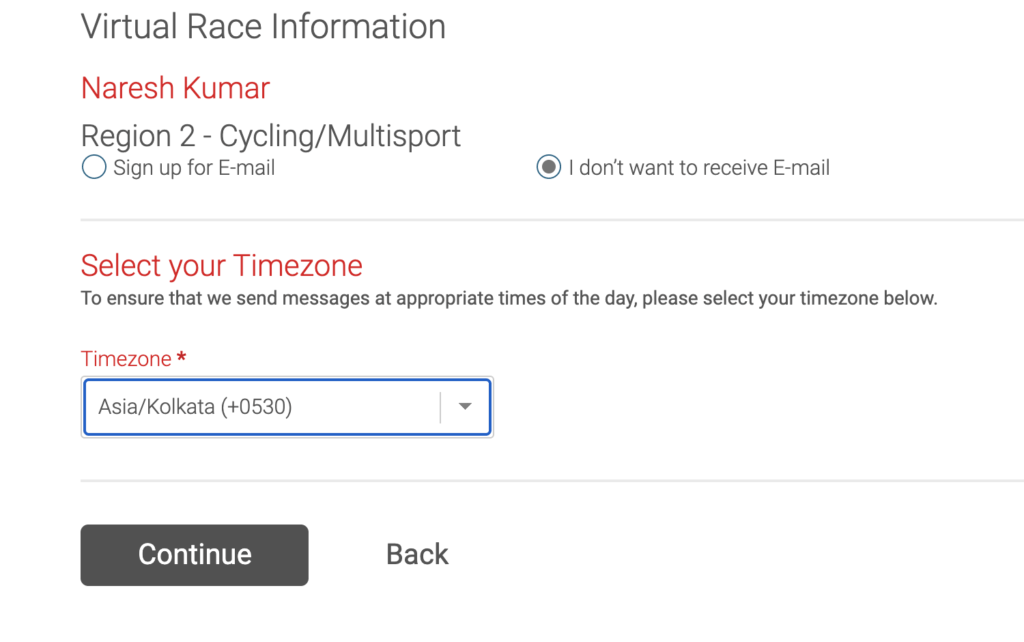 Confirm your address and hit Continue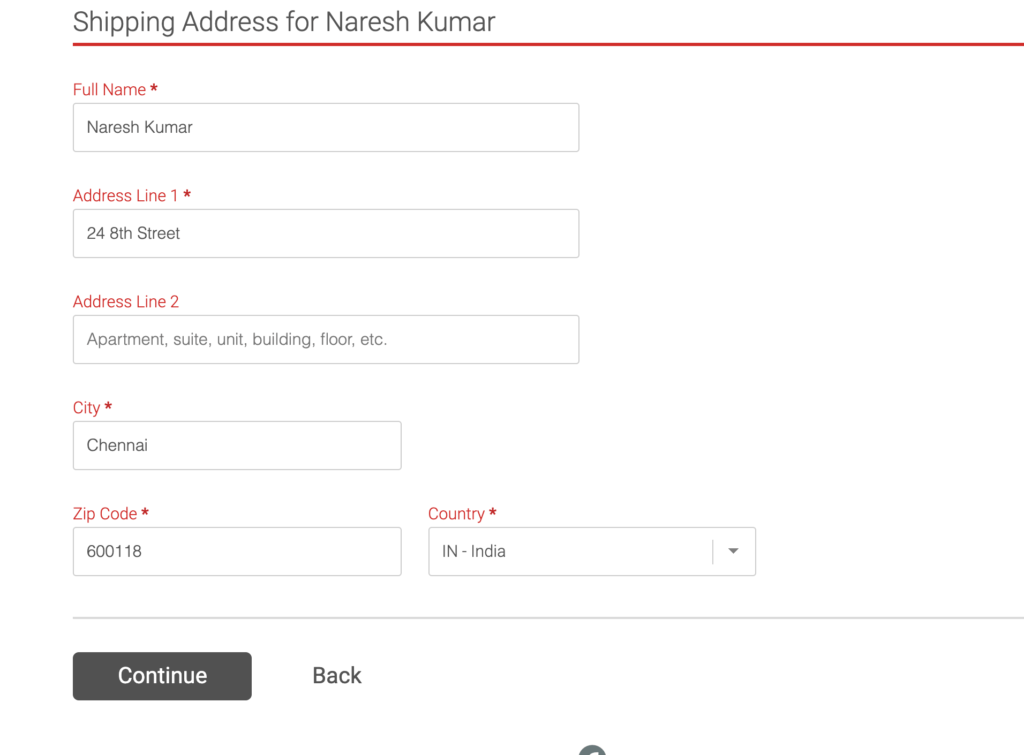 Enter your card details and Confirm your Payment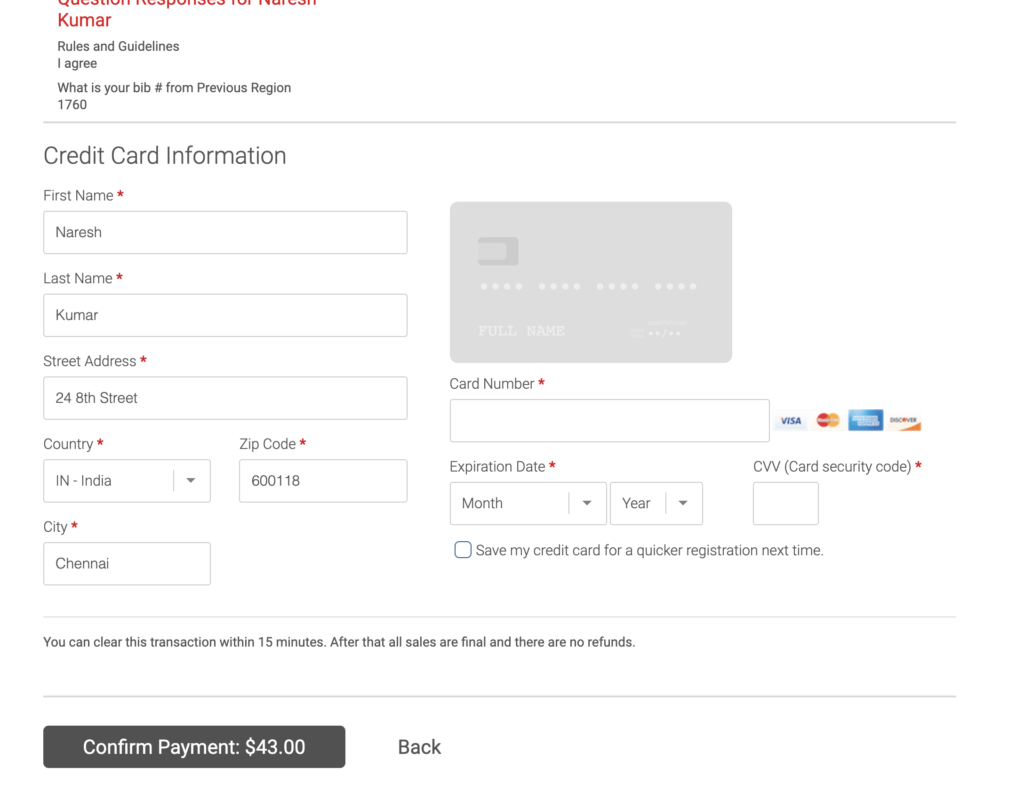 You will see "Congratulations" to confirm your successful registration to region 2.