1 Locate the Passport email and Download the Passport PDF
2. Go to: https://smallpdf.com/edit-pdf
3. Click 'Choose File', choose the Passport Pdf and click Open
4. Scroll to the Photograph page and hit 'Add Image'.
You don't need to have a photo with a grim face, unlike other country Passport. For the Federal Republic of Antarctica Passport, you are allowed to post a photo with a big smile.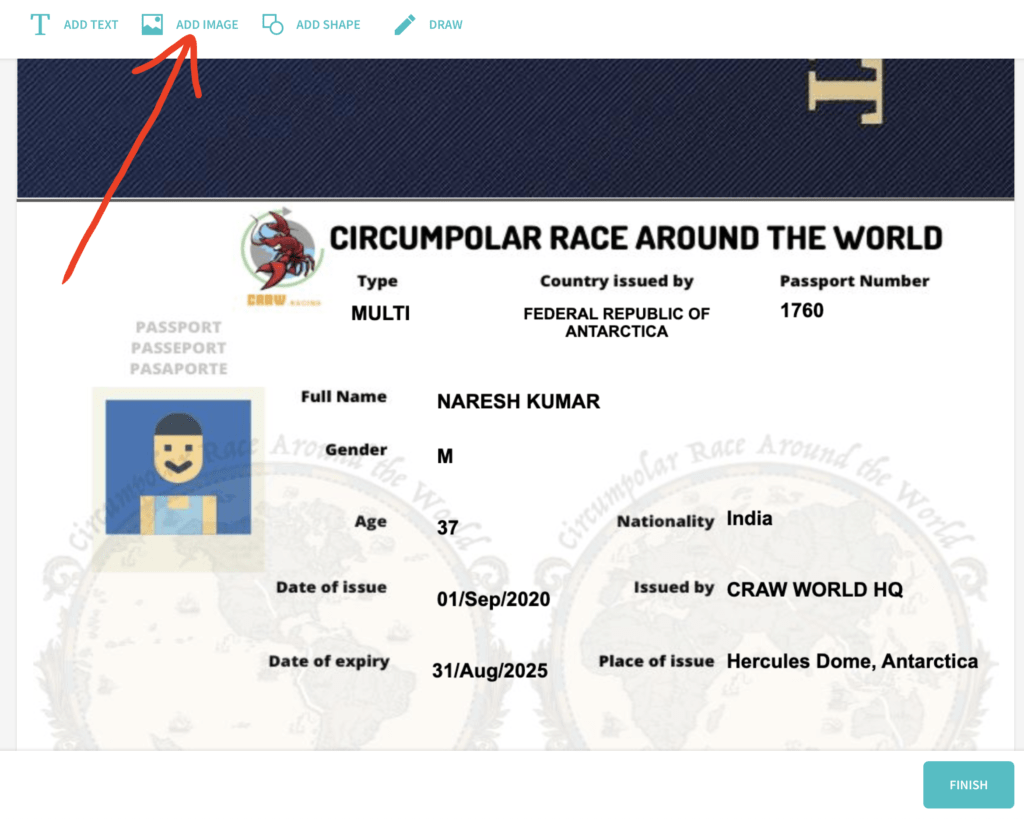 5. Select your Photo from your computer and click 'Open'. You will see this screen where you can crop the image to fit.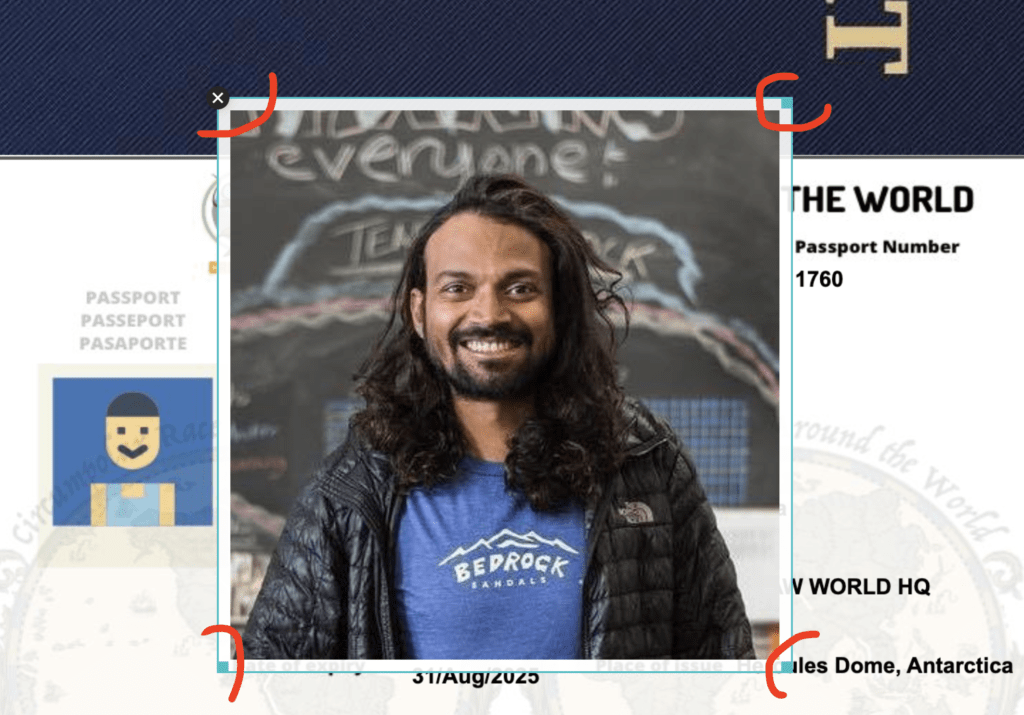 6. Drag your photo over the lego man and make adjustments to fit and Choose Finish.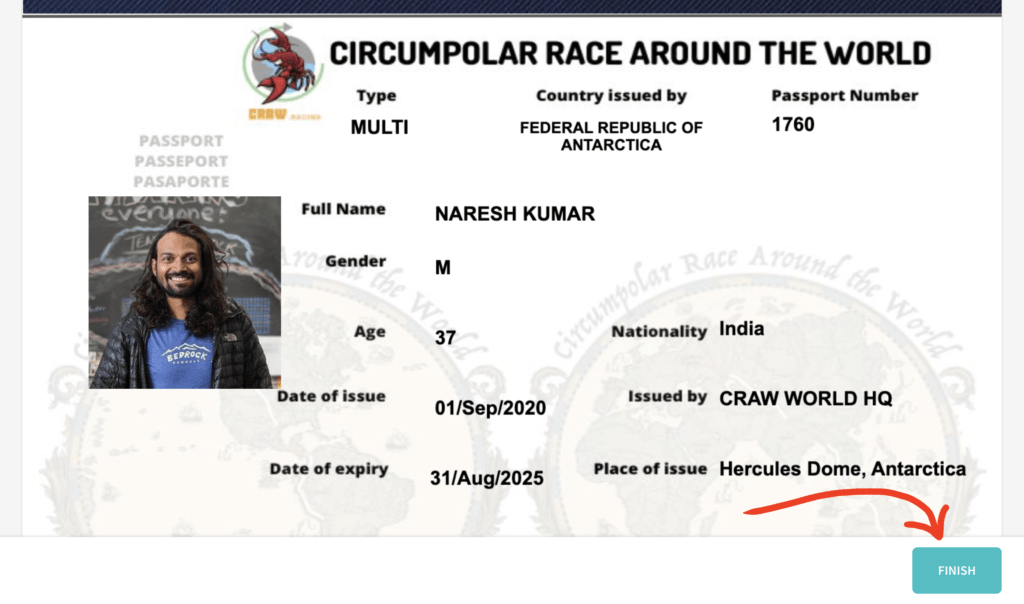 And your Passport with your Photo is ready.
Have an epic adventure!!