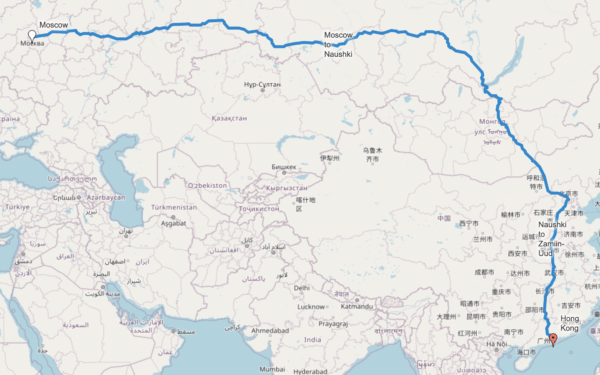 At last, the final medals have gone off to the elves… A lot of you might not realize that our medals are made by a tribe of elves living in a hidden grotto in Northern Norway.
.
I have to tell you, it was a whale of a challenge finding a route between Eastern Europe and Asia. You have been to some of the remotest places on earth. You have crossed the Simpson Desert, the Atacama, Alaska's North Slope, and even Antarctica from the North Coast to the North Coast (all Alaskan coastline is the North Coast!)
.
Well, you have one more trackless expanse of nothingness left to cross. We explored every road, back road, and pig track between Moscow and Naushki on the Mongolia border, and there is only one thru route across the great expanse… the Trans-Siberian Railway!
.
You should be able to follow parallel roads and tracks much of the way across, but there is no way out of it. You are going to have to walk, run, bike, or cross country ski about 2000 miles of railroad ties. But, what the hell. After the adventures, you have already had what is 2000 miles of railroad ties? Pure Hell is what.
.
The final Region of Asia is fairly easy. Mongolia is pretty barren, but once you reach China it is a straightforward route thru Beijing and on to your finish in Hong Kong.
.
Let the adventures begin!!!
.
You can register for Region 17 and Region 18 on the CRAW RunsignUp Page:

Region 17 – Trans Siberia: 3376 Miles
Moscow – Naushki (Mongolia Border)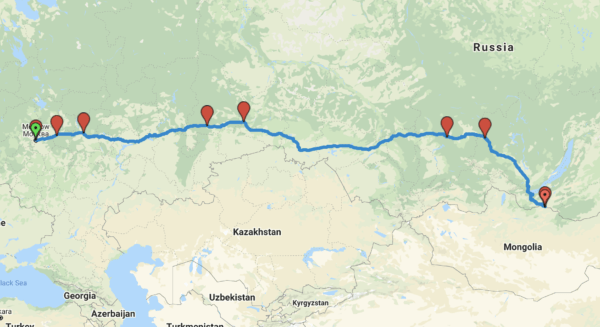 ---
Region 18 – Asia: 2563 Miles
Mongolia – Kowloon, Hong Kong